The Kandy Esala Perahera, a cherished cultural extravaganza, has achieved an inspiring milestone this year with a substantial reduction in plastic and polythene waste. The diligent efforts of the Kandy Municipal Council and the unwavering support of the community have contributed to this commendable achievement, marking a significant stride towards a cleaner and more sustainable future.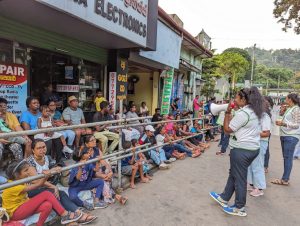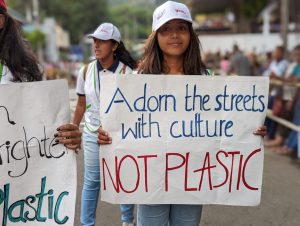 In recent years, the issue of plastic waste has gained widespread attention due to its adverse impact on the environment. Festivals and large-scale events often contribute to this challenge. However, the recent Kandy Esala Perahera bucked this trend by showcasing a marked reduction in plastic waste generation.
The success of this initiative is the result of collective dedication. Today's awareness session is sponsored by Hunnas Falls Hotel, a proud member of the Kandy Hoteliers Association. Their commitment to environmental responsibility and community welfare has played a pivotal role in raising awareness and fostering positive change. The Kandy Municipal Council's commitment to fostering environmental responsibility, coupled with the support of the local community, has been instrumental in making this achievement possible. By embracing alternative approaches and promoting responsible waste management practices, participants and organizers alike have demonstrated their commitment to a cleaner environment.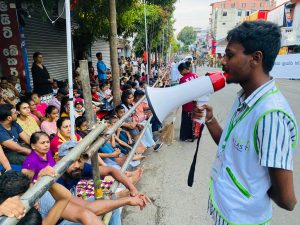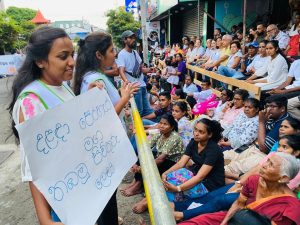 A notable aspect of this accomplishment is the involvement of millions of individuals who attended the event. Their enthusiasm for adopting sustainable practices and reducing plastic waste has been inspiring. Every small action, from using reusable containers to opting for eco-friendly packaging, has contributed to the overall reduction in plastic and polythene waste.
The Kandy Municipal Council extends heartfelt gratitude to everyone who played a part in supporting the mission of environmental education. By joining hands and raising awareness, we have collectively educated millions of people about the importance of reducing plastic waste. This achievement is a testament to the power of community engagement and the positive change that can be achieved through united efforts.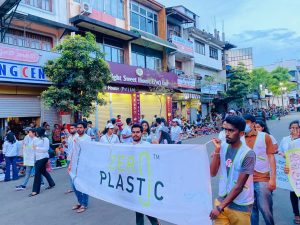 While celebrating this success, it's important to remember that our journey towards sustainability continues. The reduction in plastic waste during the Kandy Esala Perahera is a reminder that every individual action matters. As we move forward, let us remain committed to making conscious choices that contribute to a cleaner and healthier environment.
In conclusion, the Kandy Esala Perahera's achievement in reducing plastic and polythene waste stands as a shining example of what can be accomplished when a community comes together with a shared vision. We extend our gratitude to all who participated and supported this endeavor, and we look forward to building on this success in the years to come.