We are thrilled to announce that the World Cleanup Day Organization has entrusted the ZeroPlastic Movement (ZPM) with the honor of organizing and leading the prestigious World Cleanup Day initiative right here in the beautiful island nation of Sri Lanka!
On September 16th, we invite all environmentally conscious individuals, community groups, schools, universities, government institutions, and corporates to unite with us in a series of monumental cleanup projects across the country. Our dedicated club network, spread throughout every corner of Sri Lanka, will be working tirelessly to ensure that this event becomes the largest cleanup endeavor our nation has ever witnessed.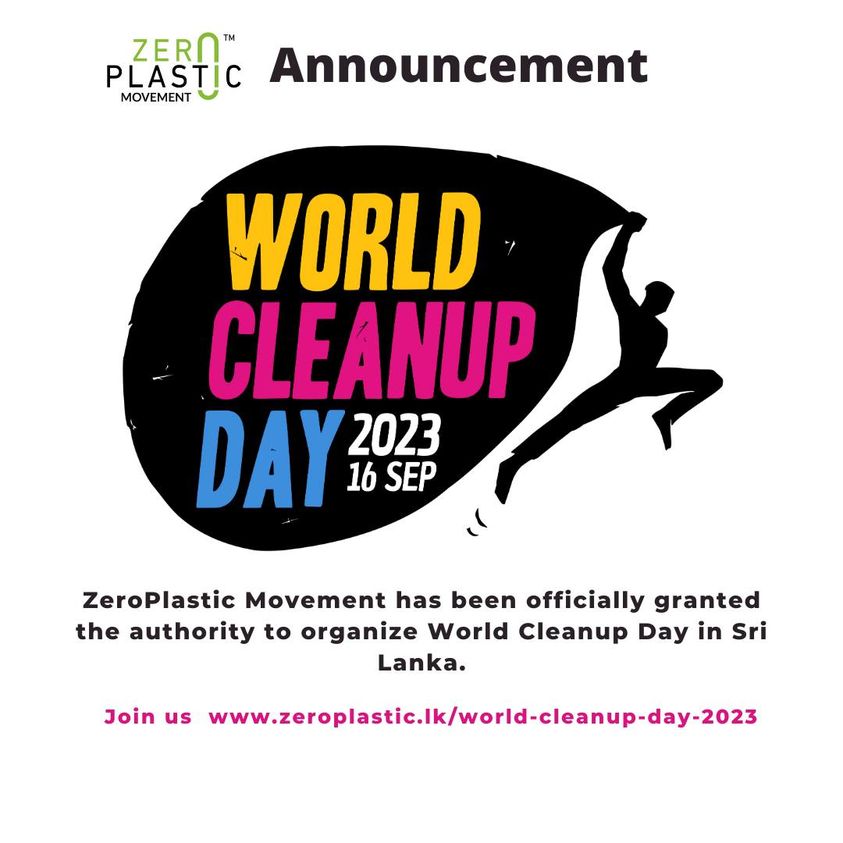 This endeavor is a testament to the power of collaboration. With the steadfast support of corporates, government institutions, universities, and schools, we aim to bring about a positive impact that resonates far beyond the cleanup day itself. Our collective actions will send a strong message of environmental responsibility, fostering a cleaner and healthier future for generations to come.
Mark your calendars for September 16th and get ready to be part of something truly incredible. This is not just a cleanup effort; it's a statement of our commitment to preserving the natural beauty of Sri Lanka and safeguarding it from the harmful effects of plastic pollution.
The highlight of our initiative will be the main celebration ceremony hosted in Colombo, the heart of Sri Lanka. This remarkable event will be organized by the dynamic ZPM Colombo Professional club, under the inspiring leadership of Leonie Vaas. Join us as we gather in Colombo to commemorate our collective efforts and celebrate the positive change we are creating.
This World Cleanup Day let's come together as a nation and make a lasting impact. Whether you're an individual, a student, a professional, or a representative of an organization, your contribution matters. Every piece of plastic removed from our environment is a step closer to a greener, cleaner Sri Lanka.
For more information and to get involved, visit (https://lnkd.in/gw6TGJ7i). Let's stand united against plastic pollution and create a legacy of environmental stewardship that our future generations will be proud of.
Together, we can turn the tide and make World Cleanup Day 2023 a resounding success!