In the spirit of fostering collaboration and driving positive change, we are thrilled to announce an exciting initiative that aims to bridge the gap between those seeking assistance and the passionate talents within our ever-growing network. At Zero Plastic, our dedication to creating a sustainable future goes beyond just environmental action – it's about empowering individuals to contribute their unique skills for a better world.
We recognize that many of you have part-time or one-time work requirements that could benefit from the expertise of talented individuals. That's why we're excited to introduce a platform that connects you with the relevant resources you need – and the best part? It's completely FREE of charge!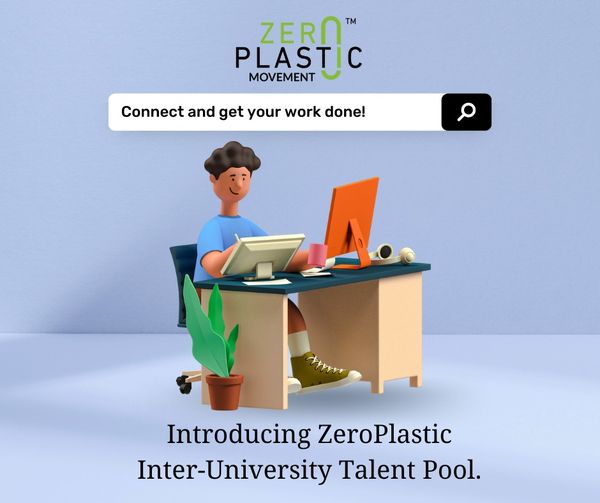 Our extensive network of Zero Plastic clubs spans across the country, including Community clubs, District Clubs, and University clubs. This network, fueled by your unwavering support and enthusiasm, has grown exponentially, and we couldn't be more grateful.
In our university club network alone, we're proud to have more than 9000 university undergraduates, each brimming with unique talents and skills. These young minds are passionate about making a difference, and they're eager to contribute their expertise to projects that align with our shared goals.
Whether you're embarking on a creative project, seeking assistance with a specific task, or looking for a fresh perspective, our dedicated team is here to connect you with a talent that suits your needs. We've carefully screened and nurtured a pool of passionate volunteers, each with a commitment to effecting positive change.
Connecting with a talented individual is as easy as sending an email. Drop us a message at info@internships.lk detailing your requirements and the type of assistance you're seeking. Our team will diligently match your needs with the skills and passion of our volunteers, ensuring a fruitful collaboration that benefits everyone involved.
At Zero Plastic, we believe that change is best achieved together. By leveraging the diverse talents within our community, we can amplify our impact and work towards a future free from plastic pollution.
Thank you for being a vital part of this journey towards sustainability. We can't wait to witness the incredible transformations that will arise from this initiative.