On the 24th of June, a remarkable clean-up project was organized at the Beddagana Wetland Park through a collaboration between the Zero Plastic National Movement, the Canada High Commission, and The Sri Lanka Canada Business Council of Ceylon Chamber of Commerce. The objective of this initiative was to preserve the invaluable habitat by eliminating plastic and related waste, showcasing the power of community engagement and environmental stewardship.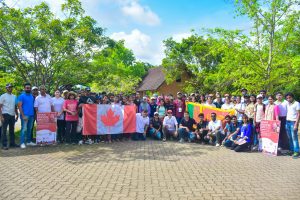 In just a week's time, a dedicated team of Zero Plastic volunteers from eight different universities took charge of organizing the Beddagana Wetland Clean-up Project. Their commitment and efficiency played a crucial role in ensuring the smooth execution of the project. Over 100 volunteers, including university students, families, and young children, eagerly participated in the event, demonstrating their collective dedication to preserving the wetland and its ecosystem. The collaboration showcased the impact that can be achieved when communities unite for a common cause.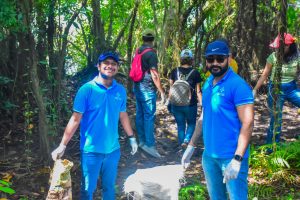 The efforts of the volunteers yielded impressive results, with a staggering 750 kg of plastic and related waste products extracted from the wetland area. The collected waste was meticulously sorted and sent to Zero Trash, an organization specializing in recycling, for appropriate disposal and recycling processes. This approach highlights the importance of responsible waste management and the integration of sustainable practices.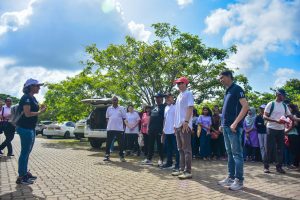 The Beddagana Wetland Clean-up Project drew the attention of esteemed guests, including the Canadian High Commissioner, Mr. Eric Walsh, and the President of the Sri Lanka Canada Business Council, Mr. Priyantha Chandrasekara. Both dignitaries, along with their respective teams, expressed heartfelt appreciation for the dedication and hard work demonstrated by all the participating volunteers. The collaboration between the Zero Plastic National Movement, the Canada High Commission, and The Sri Lanka Canada Business Council served as a shining example of international cooperation and environmental advocacy.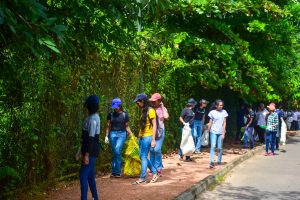 The Beddagana Wetland Clean-up Project marks a significant milestone in the journey towards a plastic-free wetland. The collective efforts of the volunteers not only beautified the surroundings but also contributed to the long-term preservation of this vital ecosystem. By raising awareness about the impacts of plastic pollution and actively participating in clean-up activities, the volunteers showcased their commitment to creating a sustainable future.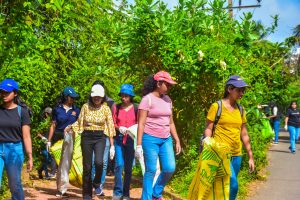 This collaborative initiative serves as an inspiration for individuals and organizations to come together and take proactive measures in protecting our environment. The success of the Beddagana Wetland Clean-up Project reinforces the importance of collective action and highlights the potential for positive change when communities unite for the greater good. Through continued efforts and collaborations, we can work towards a cleaner, healthier, and more sustainable world for present and future generations.