In a resounding testament to their unwavering commitment to environmental stewardship, the ZeroPlastic Movement has taken on a monumental role as the country leader for World Cleanup Day 2023 in Sri Lanka. As anticipation builds, a groundbreaking initiative is set to unfold a nationwide effort that promises to reshape the landscape of cleanliness and sustainability.
Prepare to be a part of something truly extraordinary, as ZeroPlastic Movement prepares to roll out the largest clean-up series the country has ever witnessed. With boundless energy and determination, ZPM is gearing up to orchestrate a remarkable feat: a staggering 1000 clean-up events spread across the picturesque landscapes of Sri Lanka. This monumental endeavor is a bold step towards reclaiming our natural beauty and preserving it for generations to come.
At the heart of this inspiring initiative is the ZPM Colombo Professionals Club a dynamic force that is poised to lead the charge towards a cleaner future. With a deep-rooted passion for sustainability and a profound understanding of the critical role they play, this group of dedicated professionals is stepping up to make a lasting impact. Their leadership promises to steer these clean-ups with unwavering dedication, ensuring that every action taken reverberates far beyond the event itself.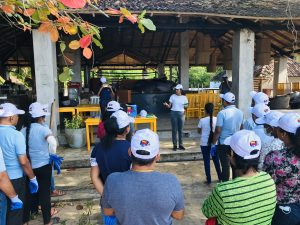 True change is never the result of a singular effort. The ZPM Colombo Professionals Club, in collaboration with the Central Environment Authority (CEA), like-minded corporations, forward-thinking universities, and impassioned schools, is setting the stage for an impactful World Cleanup Day. With a shared vision and a collective resolve, these entities are joining hands to bring about a transformative wave of change that will sweep across the nation.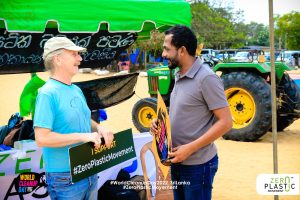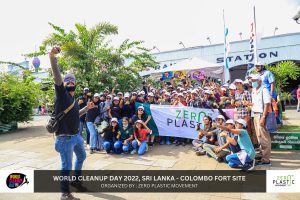 As we stand on the brink of this monumental endeavor, the rallying cry is clear: Let us unite to create a cleaner, greener world. Every individual, every corporation, every institution has a vital role to play in this journey towards sustainability. By participating in the World Cleanup Day 2023 initiative, we are taking a concrete step towards safeguarding the environment and preserving the natural wonders that make Sri Lanka a true paradise on Earth.
With a thousand clean-ups, a thousand stories of positive change will be written across the nation. It's a collective effort, a shared dream, and an undying commitment to a future where plastic waste is but a distant memory and our landscapes are restored to their pristine glory.